So....what can we make??
Gifts For Any Occasion
We have many items available for any gift giving imaginable.  Weddings, Birthdays, Anniversaries, Birth Announcements, Graduations, Job Promotions and so much more.  For the fur babies in your life we carry bandannas, id tags,  pet bowls and memorials.   Just call or email us if you're stumped and we will give you tons of suggestions.  
Engraving & Artistic Sandblasting
Glass & mirror, stone, granite, stainless steel drinking tumblers & ceramic coffee mugs just to name a few.
Digital Printing
Photo printing on canvas, slate, glass, aluminum, acrylic, hardboard and ceramic tile. Our best sellers are our aluminum & ceramic Christmas ornaments.
T-shirts & More
Digital print, heat transfer vinyl, eco-solvent printing, white toner printing & embroidery are some of the methods we use for decorating apparel. You can submit your own design or choose from the tons of artwork we have available for t-shirts, hoodies, ballcaps, baby blankets, baby bibs and let's not forget our fur babies, We have goodies for them too.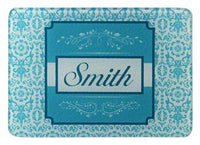 Personalized Gifts by You
Customized gifts let them know how special they are to you. Now you can see exactly how your gift will look when it arrives at your door. Digital print can be applied to glass such as cutting boards, metal, ceramic, wood and fabrics like T-shirts, Baby Blankets, Bibs and pillows.
Pre-made gifts
If you're just shopping for a pre-made gift without personalization, we have many to choose from. There is something for everyone.